Alessandra Pasetti
Me, my story and my passion
I was born in Italy, Valdagno in 1976 and studied Industrial Design at IUAV of Venice.
After the graduation I developed my skills further through the Vitra Museum Workshop with Ed Annink, and at Fabrica Design Department with Matali Crasset.
In addition to my design work, from 2004 to 2014, I also took a teaching position at IUAV. I've worked with some great people, such as Michele De Lucchi, Alex Terzariol of MM Design, Setsu Ito, Naoko Shintani and Enzo Berti.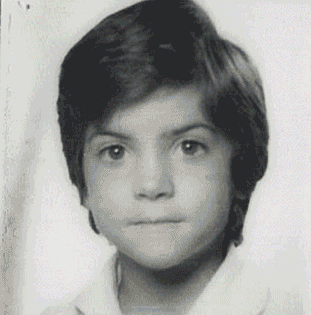 This was a phenomenal growth experience, partly because of the opportunity to work with such esteemed mentors, but also because of the many research opportunities it provided. Working with students and their energy, being able to re-invent oneself through the teaching of design methods, has been a great source of inspiration and learning for my professional development.
Today I cultivate design through my studio nearby Treviso, a rural country house near a small town. This historic and beautiful place allows me to benefit from the peace and inspiration of the countryside, while allowing my imagination the dimension of creativity.
The majority of my work is focused on certain industries. The pet world, dogs, cats and other little friends, furniture and lighting design and in sport systems and accessories, which is a theme I am always happy to work in.

Dogs,cats and accessories
…Plus other little animals include, Pet carriers, scratching poles, hamster gym and loft. I love animals and have always had at least one dog at home. This is a field which i peculiarly enjoy, it's stimulating because you design for the person, not the animal but also to satisfy the animal that will hopefully use the product (please visit the portfolio).
Furniture and lighting design
Tables, chairs, lamps, with special attention to lighting as I find this field very interesting in terms of the research. Many projects are still in the prototype stage and currently not on the market (please visit the portfolio).
Accessories
Jewels made with Morellato, ironic E-my kitchen tools, polyurethane gel products for Geelli. I did a lot of research in materials and production technologies for this aspect. (please visit the portfolio).
Sports
I have a great wealth of experience in sports design. My dynamism comes from my love for the mountains, trekking and climbing which I do in my free time. As part of my studies and design work with helmets, I was privileged enough to gain experience in wind-tunnel and aerodynamic studies, enabling me to slowly transform the physical structure into aesthetic shape.
I also relish and welcome design opportunities in other diverse fields and industries as I find it fascinating and inspiring..