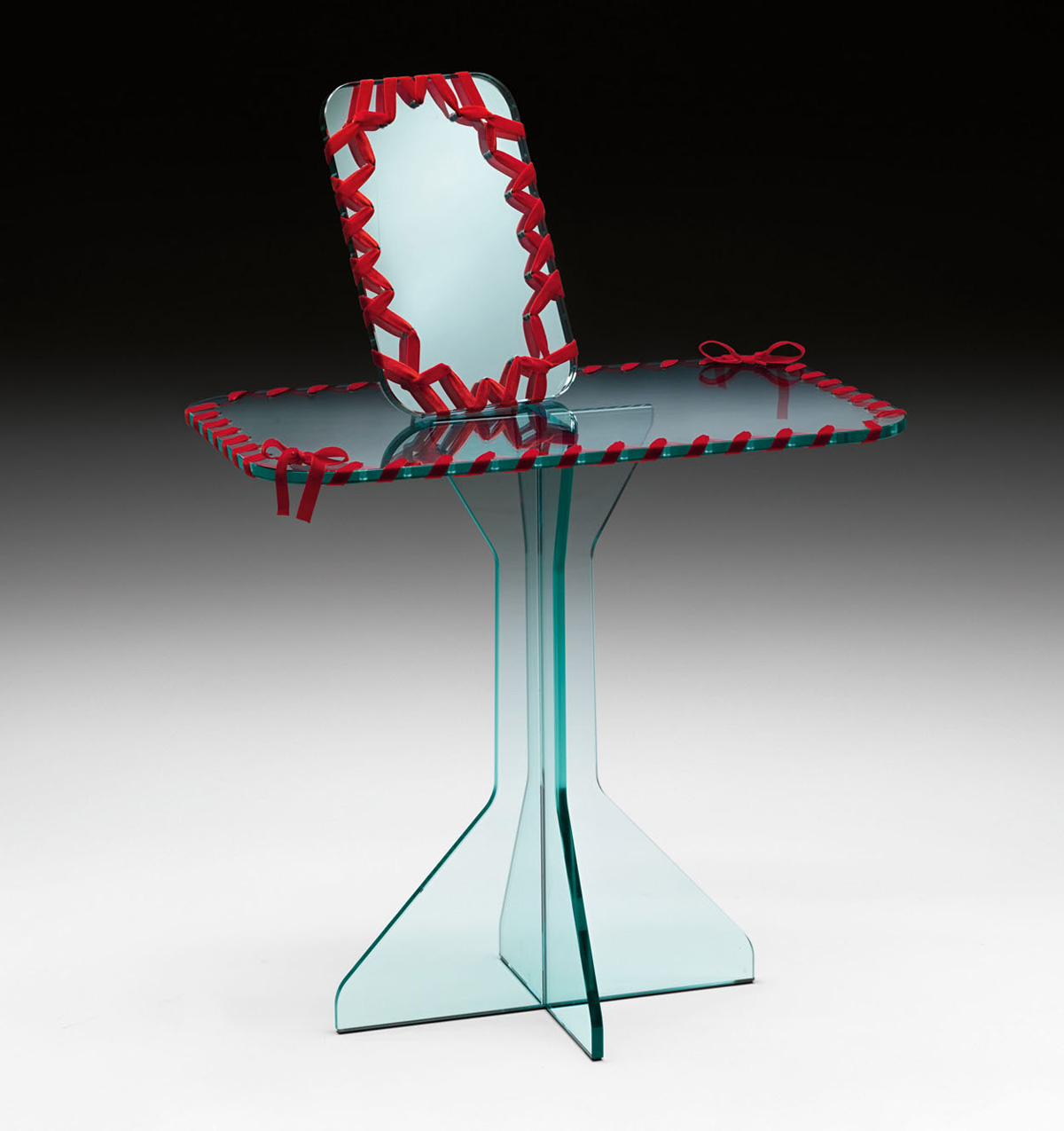 Product Name: Vanity Flair
Client: Fiam
Year: 2010
Category: Furniture
Material: Glass and velvet

Vanity Flair was designed for the 40 years of the great company Fiam.
I was invited with other designers (Paolo Cappello, Nicola De Ponti, Roberto Giacomucci e Donata Paruccini), to celebrate this event using swarfs, and we had a marvellos exhibition in Milan during The Salone del Mobile.
Is a prototype.
Please follow and like me: